No matter how crazy you are about your next camping trip, this camping gear and gadgets will make you want to grab them. You're happy when you're planning your next trip and getting ready. Anyone who loves camping and outdoor activities can relate.
We have the best camping essentials one should have for camping and mountaineering, from solar-powered gears to remote phones.
The things you won't want to miss on your next camping trip are fun, food, power, fire, sleeping outside, connectivity, safety, and the best camping experience. I'm going to tell you about my favorite camping gear and gadgets. Find out which camping gadgets and unique camping essentials you can get right now.
#1 Solar Powered Grill
Here's a meal you can make only with the sun. Heat is channeled into a tube, and reflectors (pointed at the sun) speed up the process. On a clear day, the inside can reach 550 °F. But the best part is, it works even when it's cloudy.
#2 Gotenna Phone Network
A mesh network that's 100% off-grid and long-range is here. You can use it wherever you are by pairing it with your smartphone, and the best part is that you don't need towers or routers or satellites. Offline maps let you share your location with friends. They can be expanded.
#3 Personal Water Filter
Innovator of the Year Winner, which removes waterborne bacteria 99.9999%, is the best invention for hikers and campers. It can filter up to 1000 liters per apparatus, so it replaces the clean drinking water one carries on their expeditions.
#4 5-in-1 Fire Starter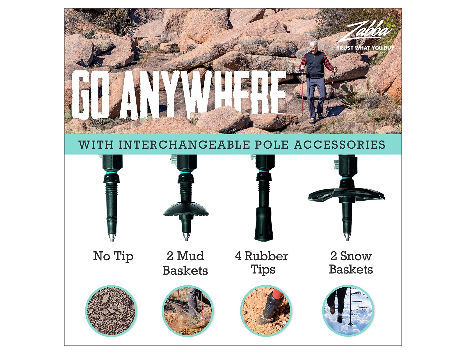 Here's a 5-in-1 fire starter kit for all your needs. This is a must if you're planning on going camping, hiking, or climbing. A magnesium Ferro rod that starts fires in all weather comes with a compass, a para cord, and a whistle.
#5 12-In-1 Multi-Tool Scissors
A multi-tool is essential to every professional's bag. This is one of them. Camping, backpacking, fishing, etc. will be easier with these 12-in-1 multi-tool scissors. This is a must-have for your trip.
#6 Extreme Series Roof Top Tent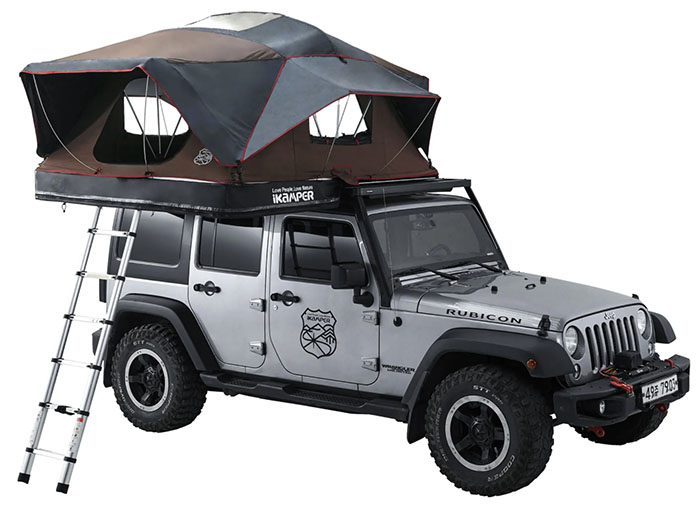 It's hard to describe what it's like to sleep beneath a blanket of stars. This tent, outfitted on your ride, lets you enjoy the starry sky and the wild surroundings. There's plenty of room for you and your gear. It can sleep 2-3 people.
#7 Wearable Camping Sleeping Bags
The days of lugging those congested sleeping bags to the beach are long gone. Wearable camping sleeping bags provide you with warmth and freedom. Keep warm while you wander.
#8 Portable Solar Generator
With this Portable Solar Generator, you can go camping, trekking, and mountaineering without worrying about power. With a 250 Watt rechargeable lithium battery, it can power anything from mobiles to LED TVs. From now on, you'll never want to leave home without this reliable and portable solar power pack.
#9 Portable Thermoelectric Generator
It's compact and multi-functional, so it's great for camping. You can make electricity with this portable thermoelectric generator. In other words, you can cook your food and charge your gadgets at the same time.
#10 Coffeebox Rugged Coffee Maker
You can't go off the loop without a coffee box rugged coffee maker. This coffee maker can make up to 8 cups of coffee in one go. You can also filter water with it.
#11 Camp Stove Toaster
Is there anything better than a toast in the woods? You can have good, crunchy toast anywhere, anytime with this portable and lightweight stove toaster.
#12 Campfire Extinguishing Cover
The campfire extinguisher cover is one of those unique items you'll find on your trips. Fire extinguishing cover extinguishes fires without water and keeps coal burning for 8 hours.
#13 Portable Camping Shower Bag
You can get a shower while camping with a portable camping shower bag. Adventurers will love this compact, lightweight, heat-resistant, waterproof bag.
#14 Bonfire Portable Fire Pit
As it's made out of stainless steel, this bonfire portable fire pit not only looks great, but it also consumes less wood and is less likely to cause wildfires. It wouldn't look out of place in your backyard.
#15 Emergency Camper's Multi-Tool
Camping and the outdoors are always good places to have multi-tools. There are so many things you can do with them. And when a tool comes in handy for a situation like survival, it can be the most important part of your carriage. This Emergency Camper's Multi-Tool features an axe, hammer, knife, saw, multiple blades, Phillips and flathead screwdriver, file, pliers, wire cutter, can opener, and wrench.