Want to take a break from Miami Beach's non-stop sandy fun? You know what? When you search for fun things to do near Miami Beach, you'll find dozens of great ideas.
You'll find mesmerizing wonders in Miami Beach no matter what your interests are.
Make sure to check out our recommendations below when you're planning your Florida trip.
1. Sawgrass Mills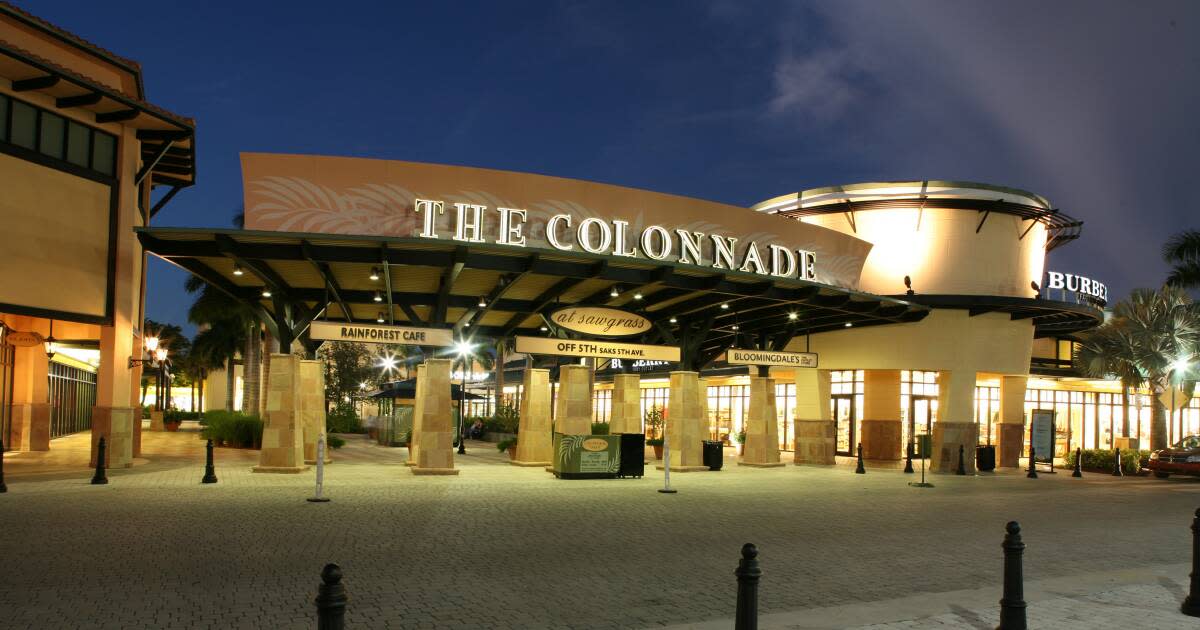 For shopaholics, Sawgrass is one of the coolest places to go. I think it's an awesome shopping spot with a large variety of boutiques and entertainment options.
Why do we recommend going here?
Sawgrass is the biggest outlet mall in the country. At this huge mall with 350 stores, you'll find budget-friendly options, like the Nike Factory Store, Marshalls, and Super Target. There are also luxury brands like Kate Spade and Prada.
There's also an IMAX theater and lots of restaurants, including California Pizza Kitchen.
Distance from Miami Beach
If you're coming from Miami Beach, take Florida's Turnpike. There are 36 miles and 43 minutes to get there.
2. iFly Fort Lauderdale
There aren't a lot of indoor attractions near Miami Beach, Florida that are as thrilling and fun as iFly. You'll feel like you're skydiving even if you don't have to jump out of an airplane.
Why do we recommend coming here?
We had so much fun at iFly indoor skydiving. Flying like a bird is an exhilarating experience.
There's a quick training session and a guide to help make sure you stay safe inside the wind tunnel.
Distance from Miami Beach
Florida's Turnpike takes you 37 minutes to get to this indoor skydiving center from Miami Beach.
3. Coral Castle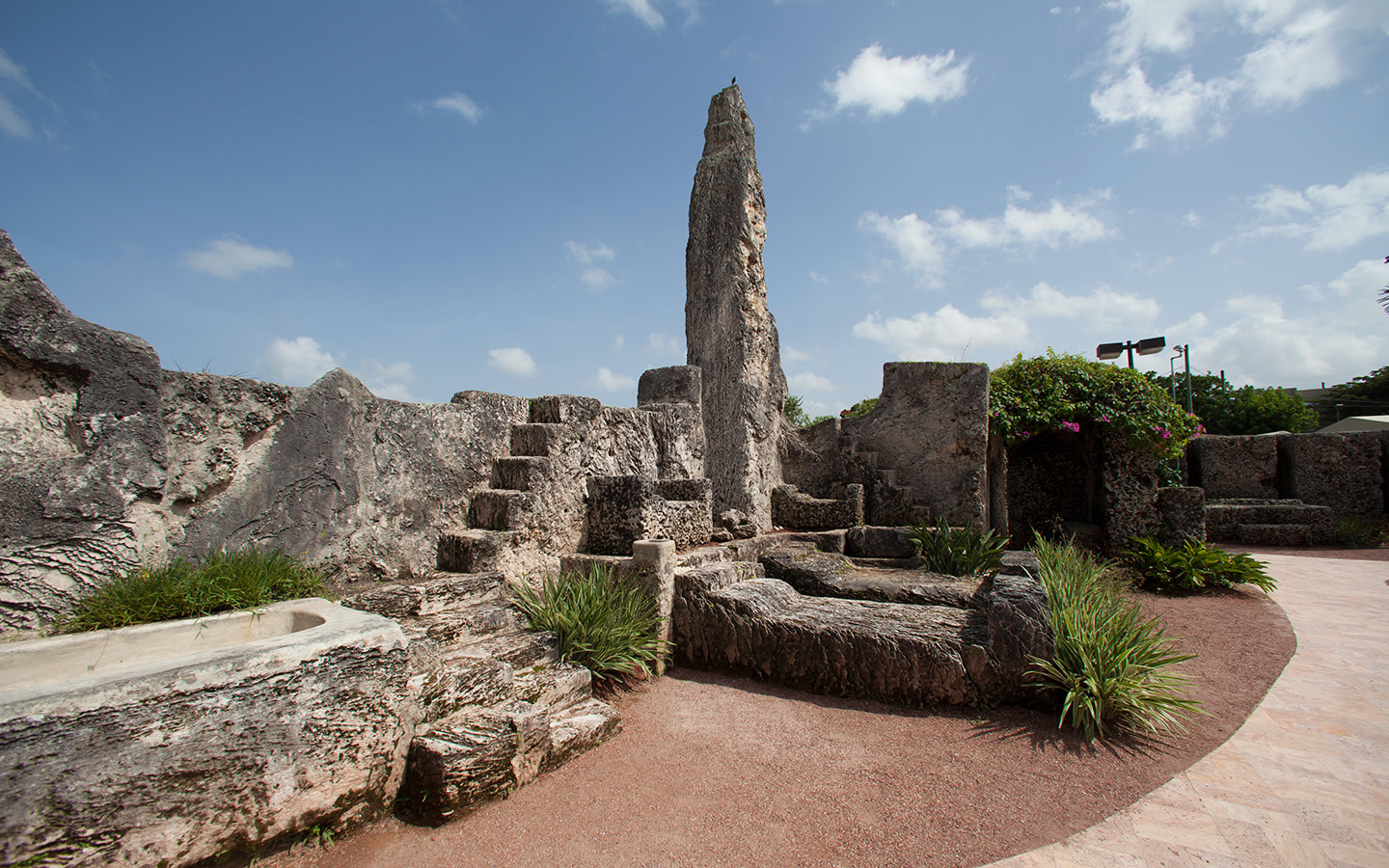 Coral Castle in Homestead is one of the coolest places to visit near Miami Beach. This massive limestone sculpture was built exclusively by Ed Leedskalnin as an ode to love.
Why do we recommend going here?
I think the Coral Castle is one of a kind and a hidden gem. Ed carved more than 1,000 tons of coral rocks by himself for 28 years. The site is even more intriguing because no one knows how Ed did it.
This castle also has photogenic structures and a great storyline.
Distance from Miami Beach
Taking the Ronald Reagan Turnpike takes 42 minutes from Miami Beach to the castle, a distance of 38.5 miles.
4. Tidal Cove Water park
Tidal Cove Water park is my favorite weekend spot near Miami Beach. Known for its water slides and rides, this park is great for the whole family.
Why do we recommend visiting here?
There's a kid-friendly water park called Tide Cove. Kids will love its relaxing lazy river and refreshing pools. Adventure seekers will love the twisting spirals and daring drops on this gravity-defying ride.
There are also dozens of cabanas.
Distance from Miami Beach
Miami Beach to the water park by car takes between 29 and 40 minutes, depending on traffic. It's 13.2 miles via Florida A1A N/Collins Ave.
5. Fort Lauderdale Beach
Do you want a beach that's more family-friendly and relaxing? Check out Fort Lauderdale Beach. Although there are still parties, you're more likely to see families walking or relaxing than crazy college kids.
Why do we recommend coming here?
A laid-back ambiance, crystal clear waters, and sugary sands make it a more calm and relaxing version of Miami Beach. Additionally, it offers plenty of free and inexpensive activities, like beach volleyball and swimming.
Distance from Miami Beach
You can get to Fort Lauderdale Beach via I-95 North in 44 minutes.
6. Bonnet House Museum & Gardens
In addition to being a historic attraction, Bonnet House is also a romantic spot. Make it part of your Florida vacation with its ornate decor and romantic history.
Why do we recommend going here?
There's something for everyone at Bonnet House. Those who like history, animals, and horticulture will all find what they're looking for. We love the plantation home, which is full of artwork and ornate decorations.
You can take a nature walk on the campus, with monkeys often accompanying you.
Distance from Miami Beach
You can get to this historical attraction in 44 minutes (35.5 miles) by driving I-95 Express.
7. Homestead Historic Town Hall Museum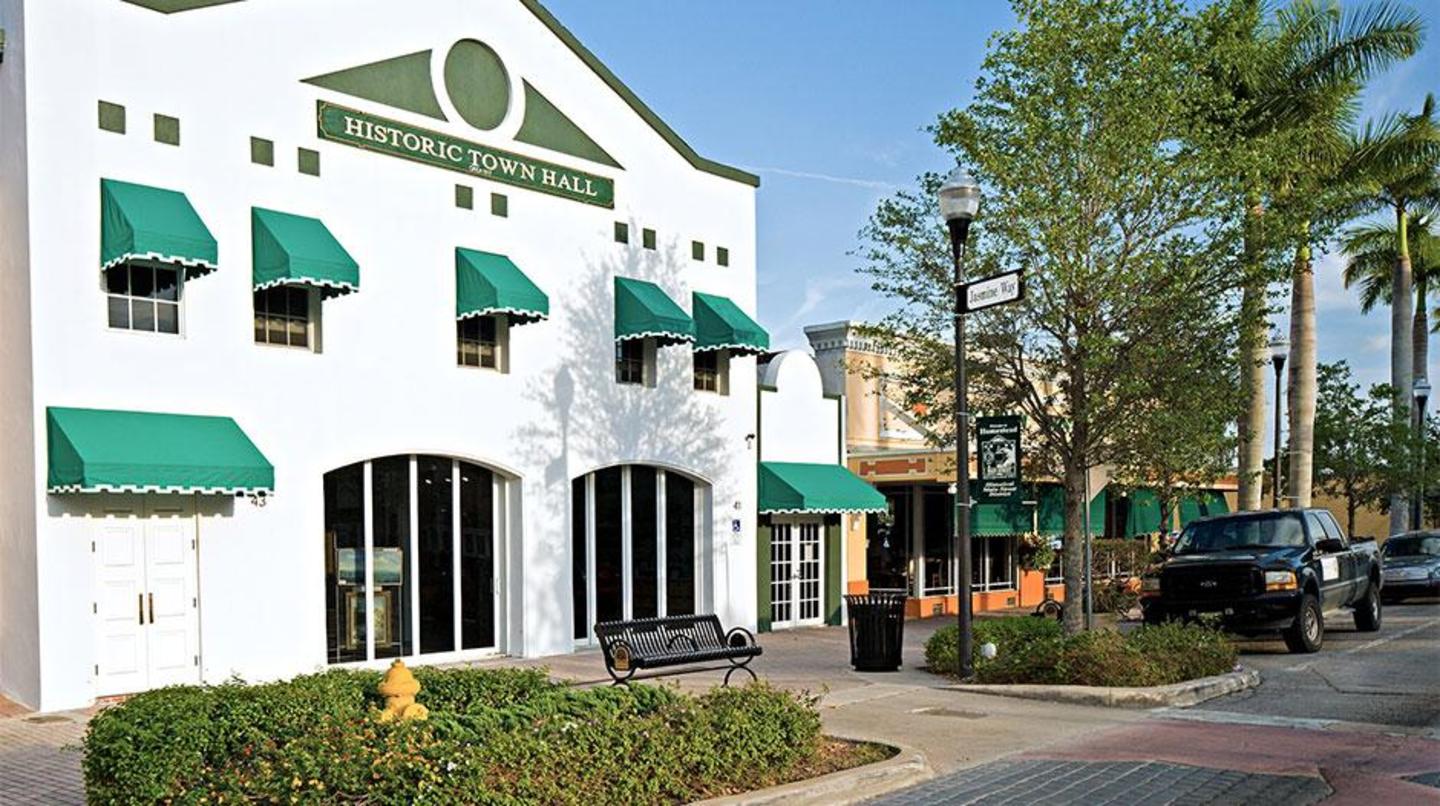 You should check out Homestead's original town hall when you're in Miami Beach. The museum has a lot of photos and exhibits about the history of the area.
Why do we recommend going here?
The Homestead Historic Town Hall Museum was founded in 1917. It's on the National Register of Historic Places. There's an old fire engine and tons of old photos detailing the history of the city at the museum.
We also like the guides that like to share the history of the city.
Distance from Miami Beach
There are no easy ways to get to the museum by public transportation. There's no traffic, and it's just a 42-minute drive (35 miles) from Miami Beach.
8. Vizcaya Museum and Gardens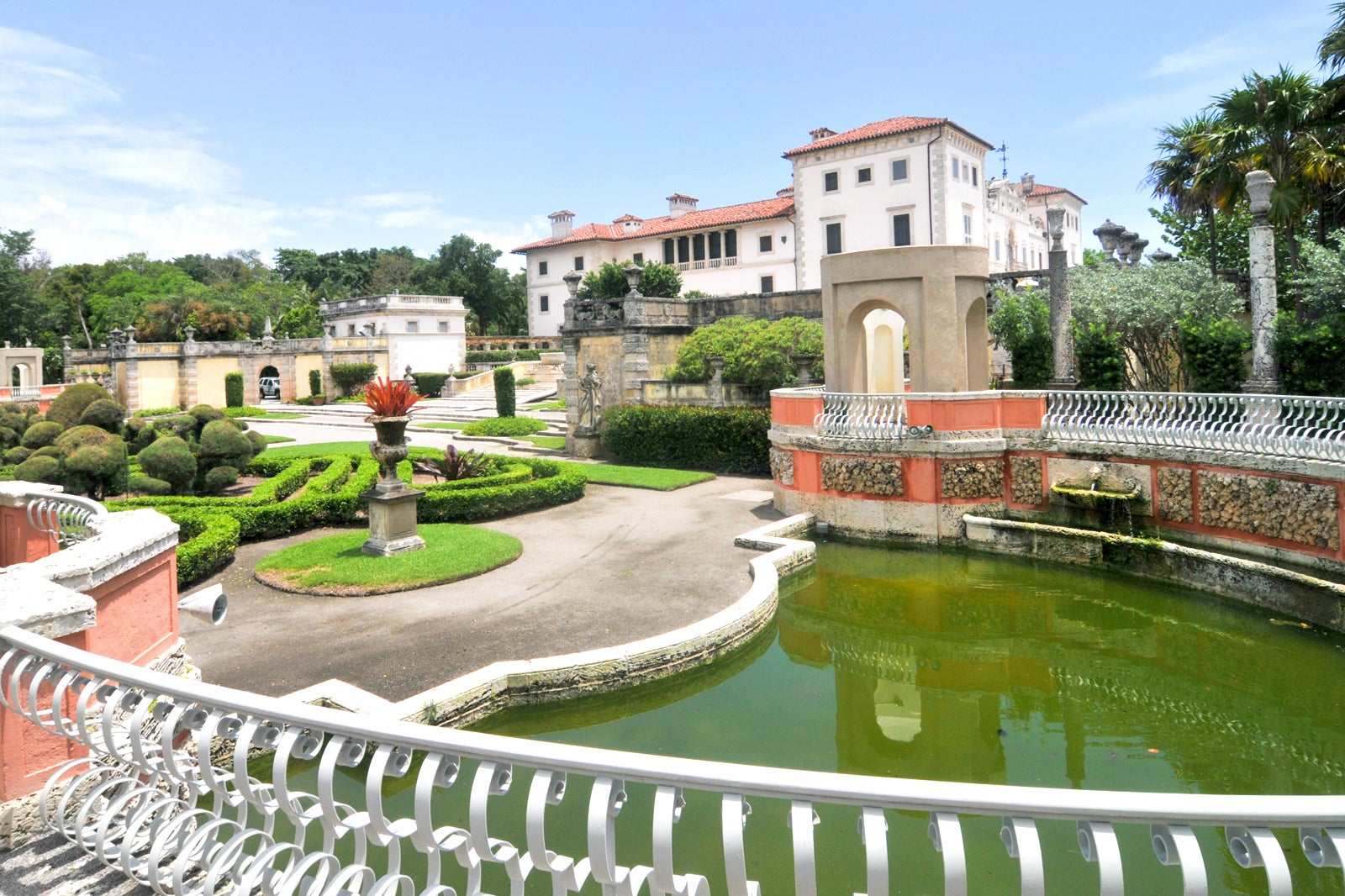 Vizcaya Museum was originally built as a summer villa for business tycoon James Deering in the early 20th century. Today, it's a museum with lots of art.
Why do we recommend going here?
Our favorite part of the museum is the architecture and atmosphere. The vintage furniture collection is decent too. In my opinion, though, the gardens are the best part of any visit to this treasure trove.
In fact, the grounds remind me of the ancient mansions in Europe.
Distance from Miami Beach
From Miami Beach, you can get to the museum in less than 20 minutes by driving MacArthur Causeway. It's only 9.3 miles away.
9. Everglades National Park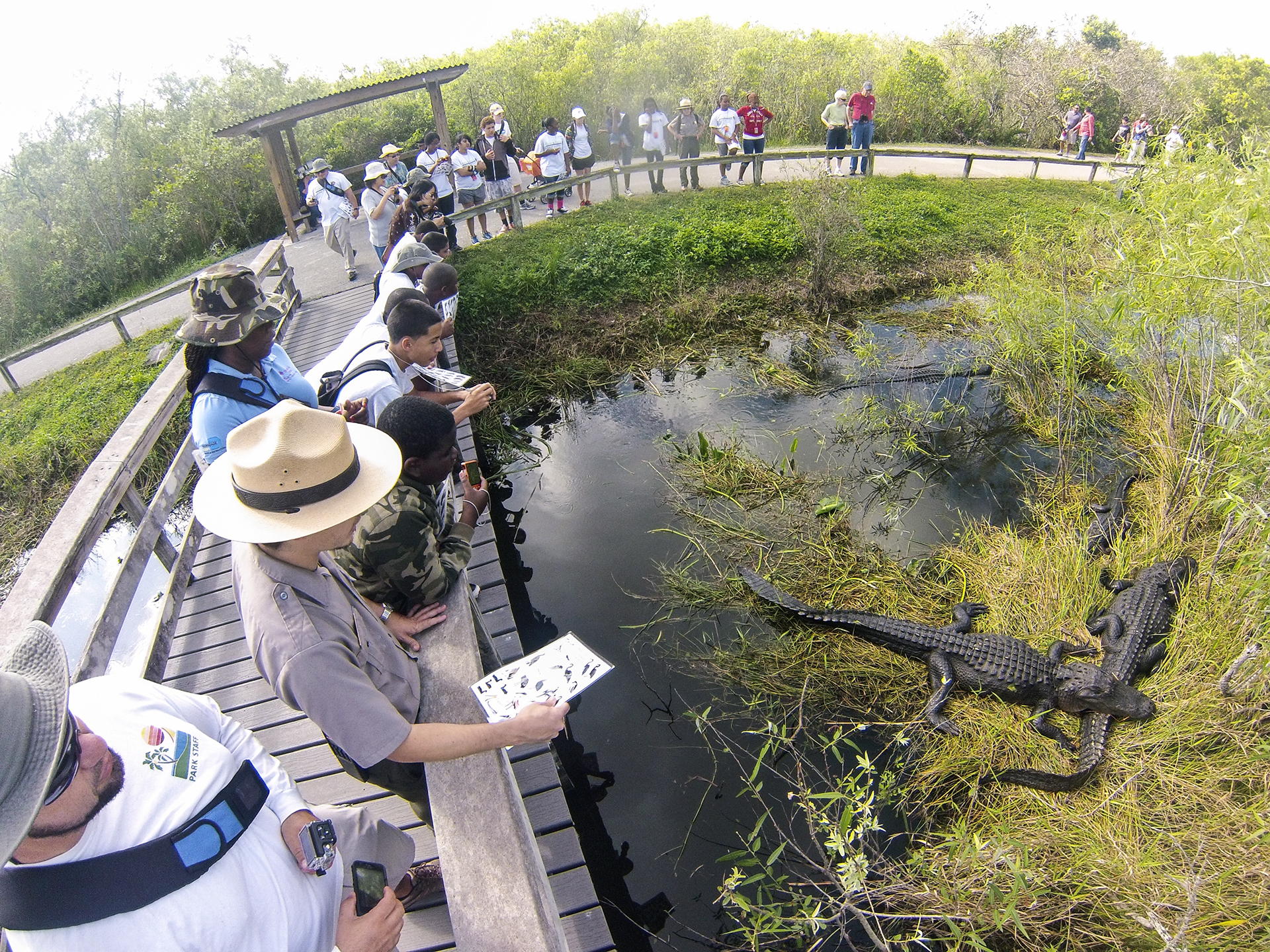 Even though it's only an hour away from Miami, Everglades feels like an entirely different world. With a variety of ecosystems and a ton of wildlife, it's the best place in Florida to go for nature lovers.
Why do we recommend going here?
UNESCO World Heritage Site, Everglades National Park is the country's largest tropical wilderness. It's also a crucial habitat for rare and endangered species.
Our Everglades tour included seeing the elusive Florida panther, crocodiles, dolphins, and egrets. Make your visit memorable by taking a kayak tour. You'll see tons of wildlife on this family-friendly tour.
Distance from Miami Beach
You can get to the park from Miami Beach by driving FL-836 and US-41 W. The distance is 43.3 miles, so it takes 54 minutes.